Missions: God has called us to pray not only for ourselves but for people everywhere. During our gatherings we may hear a brief testimony, a report from an individual missionary or learn of a mission project. This helps us stay in touch with those working as missionaries. We are witnessing many breakthroughs in people's lives around the world even as God meets our needs here in Daly City and the surrounding communities. Expect Him to do mighty things in you too, because you prayed!
​
Other Mission Work of New Day Church

Recommended Links Coming Soon!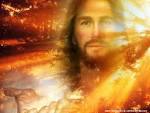 Jesus Coming Soon!